Thank you very much for your interest in the [Important File Transfer Platform Kozutumi].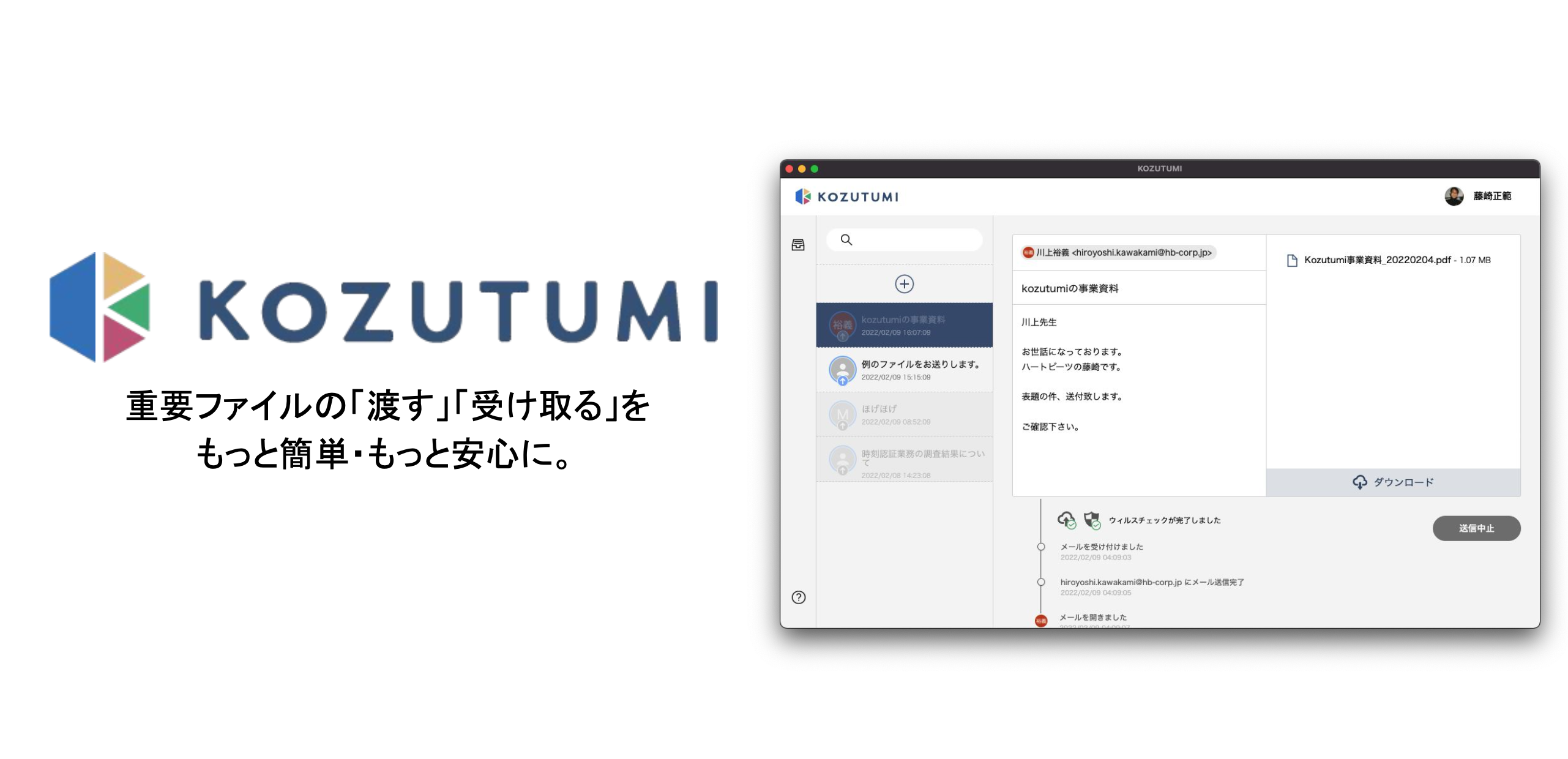 Kozutumi is an 'important file transfer platform' designed with the concept of making 'sending' and 'receiving' 'important files' that companies handle easier and more secure, and not to be confined to specific storage or email services.

Firstly, we offer 'PPAP withdrawal' for companies that are still using password-protected ZIP files. We also have a variety of features to make it even more convenient and secure, and we are actively developing for future improvements.

Kozutumi has been in use with a select group of users since February 2022, launched a public beta in July 2022, and officially released in November 2022. With our 'Free Plan', you can use Kozutumi completely free of charge. We encourage you to create a Kozutumi account when you have the opportunity to receive a file, and give it a try.

If you would like to know more about Kozutumi, please visit Kozutumi's homepage.